Now with added commentary! Because I know you bitches want to get in on this.
This is only really a small glimpse at what the Uni looks like, and mostly centered around the Media building where I'm at.
Still a lot of construction going on, as you can see.
But check out this view!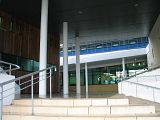 Part of the main building
Same again. I didn't really get a decent picture of the exterior 'cause I didn't think I could properly document how large it was. You'll just have to wait on that.
And the interior, this is what I mean by office building: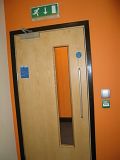 These scanner doors are freakin' everywhere
Corridor leading to the animation studio
And as for the studio itself, I tried making a panorama on my camera, but it turned out kind of crap.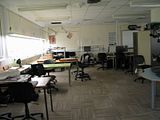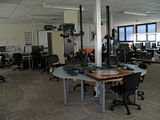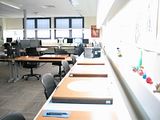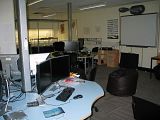 There's that freaky futuretech touchscreen whiteboard powerpoint dealie!
Our computomaters